Machine Piecing, Quilting, Basting and Binding Service
We offer custom machine quilting using a variety of patterns and quilting methods to complete your quilt.
Listed below are the broad "categories" of stitching methods used in applying a selected design to your quilt top.  The prices below do not apply to quilting for show.  Show quilts require extra time and techniques and therefore are priced accordingly.  Please let me know at the point of contact if your quilt will be entered in a show.
OPEN EDGE TO EDGE or SIMPLE PANTO A single pattern of your choice is quilted over the entire quilt from edge to edge.  Designs may be very simple or far more elaborate in nature.
SPECIALITY Two separate patterns of your choice:  the first pattern is quilted in the area inside the quilt boarder, the second pattern is quilted onto the border itself.
EDGE TO EDGE – FREEHAND Hand-guided free motion quilting over the entire quilt surface.
CUSTOM Individual treatment of design and application; may be a combination of patterns used in blocks and sashings and may include techniques such as stippling or feathering.
SHOW QUILTING – More intense/dense level of quilting with more attention to intricate detail and background quilting.
Each quilt will be evaluated for pricing purposes according to size and complexity of design.  Prices as listed may change without notice.
Basting for hand quilting is available.
Preparation of the Quilt
Quilt tops should be clean and pressed and free from any marking or loose threads, front and back.
There is a minimum charge of $10.00 for additional pressing and preparation, if required.  
            While we cannot accept responsibility for puckers, wrinkles or fullness pieced into the quilt, every effort will be made to minimize them.
Both the quilt backing and batting must be at least 6 inches wider and 6 inches longer than the quilt top.  Please make sure the backing is square and ready to be loaded onto the machine.
The choice of backing fabric is important to the appearance of your finished quilt.  Thread chosen for the top must be used in the bobbin to minimize the appearance of backstitching required in longarm quilting.  Please keep this in mind when selecting your backing fabric.  If your quilt top is dark and you have light backing, the thread for the backing will be dark to coordinate with your quilt top.  If you have a quilt top that will require several thread changes, a printed back may be appropriate to "disguise" the thread color changes.
Optional Services
Batting
For your convenience, Quilter's Dream Blend, a 70/30 cotton/polyester blend and Hobb's 80/20 cotton/polyester blend and Hobbs 100% cotton is available at an additional charge of $8.00 per yard.  Hobbs 100% Wool batting is available at an additional charge of $9.00 per yard.   Other batting types are available upon request.
Binding
Binding prepared and sewn to the front of the quilt is available at a rate of $20.00 for full and under; $25.00 for queen and larger.
Complete binding service is available at the rate of $45 for full and under and $55 for queen and larger for hand sewn.
Binding for a show quilt is available at the rate of $60 for full and under, and $75.00 for queen and larger.
Machine binding is $40.00 for full and under and $50.00 for queen and up.
Please provide ¾ to 1 yard of additional fabric if you wish to use this service.
Thread Fees
There is a $1.50 per bobbin used thread charge per quilt.  This fee will vary per quilt depending on the type of quilting, i.e., the more dense the quilting, the more bobbins used.  I estimate that a king size edge to edge quilt will use approximately 5-6 bobbins for a thread charge of $7.50 – $9.00.  A custom quilt will use upwards of 15-20 bobbins.
Quilting Charges  
The cost of quilting is determined by the size of your quilt and the stitching method used.
Edge to Edge and Specialty quilting is charged at the flat rate listed below:
 Quilt Size                                                               Edge to Edge                                   Specialty
Wall (24×45)                                                               $45.00                                                   $55.00
Baby (45 x 60)                                                            $50.00                                                  $60.00
Lap (60 x 75)                                                               $70.00                                                   $80.00
Twin (65 x 90)                                                             $75.00                                                   $85.00
Double (75x 95)                                                          $85.00                                                  $95.00
Queen & Larger (85×105 & up)                               $120.00                                                 $130.00                  
The quilting costs for Edge to Edge – Freehand and Custom quilting is figured on a "per square inch" basis.
The number of square inches in a quilt is determined by multiplying the width by the length.
 For example:  a queen size quilt measuring 85" x 100" = 8500 square inches. 
 8500 x .0175 = $148.75 quilting fee
Stitching methods and cost per square inch for each method are as follows:
Edge to Edge – Freehand – .02 through .03 cents per square inch
Custom  –  Custom work starts at .06 cents per square inch and goes up .005 cents per square inch for every 8 hours the quilt is in my frame.   Final price is determined by density of quilting and time incurred on the design
Show – .065 and up.  Final price is determined by the density of quilting and time incurred
on the design.  Price increase by .005 per square inch for every 8 hours of work.
Delivery of Quilts
There will be a minimum charge of $20.00 for return of your quilt by U.S. Priority Mail.  Other shipping methods are available upon request and will be charged accordingly.
Payment for Services
Payment is due at the time the quilt is completed.  Mail in customers will be required to provide payment prior to the quilt being returned.  All major credit cards/debit cards are accepted for your convenience.  If you elect to pay by check, I cannot ship your quilt until after I have received your check and funds have been verified.
From your heart to mine and back again, I look forward to working with you and providing you a "Quilt with A Heart"!
Send your quilt to:
UPS / Fed-Ex Shipping Address:
Angela McCorkle
3450 Schlee
Priddy, Texas  76870
Postal Address:
Angela McCorkle
P.O. Box 65
Priddy, Texas  76870
Telephone Number:
325-642-1544
Subscribe to Our Newsletter
Enter your email to subscribe to our newsletter for the latest info & sales!!!! Follow us on Instagram and Facebook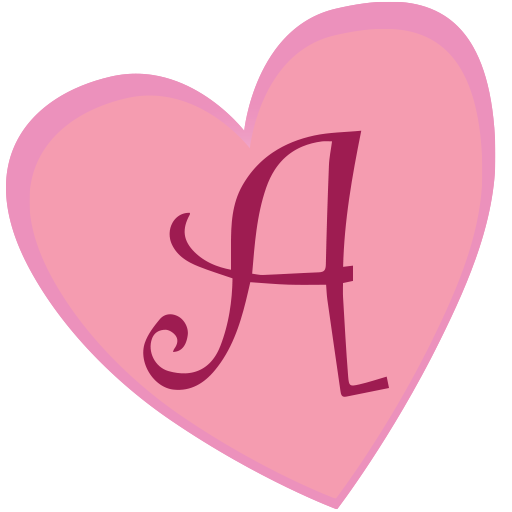 ---
By submitting this form, you are consenting to receive marketing emails from: . You can revoke your consent to receive emails at any time by using the SafeUnsubscribe® link, found at the bottom of every email.
Emails are serviced by Constant Contact