The first video is an instructional video on how to use the Baptist Fan quilting ruler that I designed. If you're like me, you love the look of the traditional Baptist Fan quilting design, but the curves don't touch on the pantographs and the rulers are either big and bulky and hard to use, or to small to hold still. I think I have tried every ruler on the market and discovered that they slip and slide or they have too many pieces. I have expended an extremely large amount of time on a simple edge to edge design using these methods. So, I now have the Baptist Fan Ruler. It is a one piece ruler, easy to maneuver, and faster than other methods. Even though this is an edge to edge design, it is not an edge to edge fee for customers. I am still using a ruler and it requires more time than a pantograph or free-hand meandering, so the cost is relative to the time. However, it sews out a really nice, consistent Baptist Fan design.
To begin, put your quilt in the frame and roll it all the way to the bottom. This ruler works best starting from the bottom of the quilt. Be sure keep the tension on the fabric and the batting taut while you're rolling the quilt, it makes it easier to handle during the quilting process. Feel free to send me any questions you may have at [email protected]. Hopefully the video will explain what you need to know about this awesome ruler!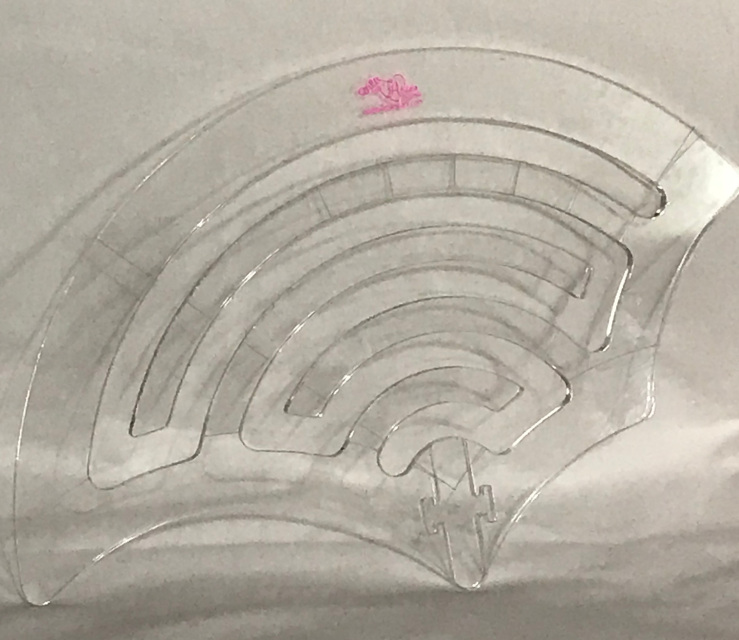 BAPTIST FAN RULER
$34.00
Ruler for quilting the Baptist Fan Design.
1″ arcs. Designed by Quilts With A Heart.