DOUBLE CROSS-HATCH DESIGN
I have a Crosshatch and Ditch ruler that is my go to ruler.  I don't have all the videos completed for the uses of this ruler, but I will be adding videos as I receive them.  This is a very versatile ruler with many uses, crosshatch, flying geese, ditchwork, framework and the list goes on.
​This video shows you the basic steps to using the long cross-hatch ruler to create the cross-hatch design in a wide border.  This design is a great border designs, especially if your border is a busy print.  The cross-hatch design shows up well where other types of quilting may disappear in the print.  You can use the short cross-hatch ruler for ditch work, stitching 1/4″ from the ditch and cross-hatch in smaller areas of the quilt.  It's my go to ruler for all general ruler work.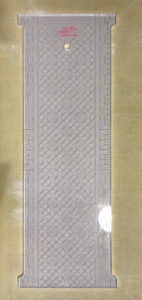 CROSSHATCH & DITCH RULER – LONG
$32.50
This is the long version of the short Crosshatch & Ditch Ruler. Every line on this ruler is there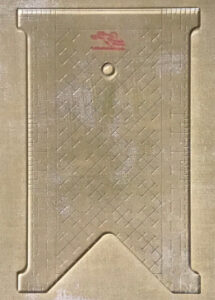 CROSSHATCH & DITCH RULER – SHORT
$26.50
This is my go to ruler! Every line on this ruler is there because I asked for it is one versatile