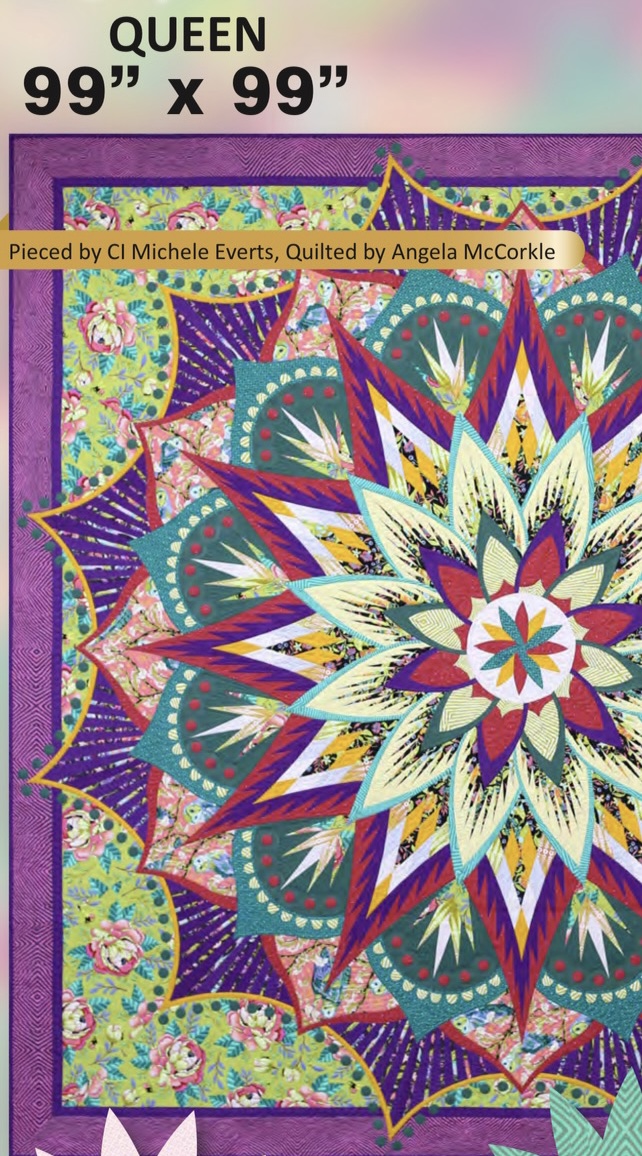 Carnival Flower Retreat - June 26-30, 2024
This year's Judy Neimyer project is the Carnival Flower quilt pattern.  Certified Judy Niemyer instructor, Michelle Everts will be joining us again to help get you started  on this beautiful paper pieced quilt top!  
Pay your $150.00 non-refundable reservation fee here!!

Deposit is Non-refundable, balance due at the time of retreat
Details about the Carnival Flower Retreat:
The project is the above shown, Coral Reef paper pieced quilt by Judy Niemyer
Come join us, along with Michelle Evert, Certified Judy Niemyer instructor to assemble this beautiful quilt top. 
This year's retreat will be held at  the Quilt With A Heart retreat center in Priddy, Texas, which, is located in between somewhere and nowhere in the center of Texas! We are centrally located in this great big state and are approximately 2 hours fromanywhere significant in any direction you go, i.e., 2 hours to Austin, Ft.Worth, Waco, San Angelo, Abilene, Fredericksburg, you get the picture!
The cost of the retreat is $550.00.  This fee covers the cost of the four night stay, meals  and the instructor fee.  Everyone is on their own for breakfast. Bring your own snacks and favorite drinks, coffee and tea will be provided. 
YOU WILL BE RESPONSIBLE FOR PROVIDING YOUR OWN FABRICS.  THE PATTERN WILL BE AN ADDITIONAL FEE DUE AT TIME OF RETREAT TO MICHELLE EVERTS.
If you would like to come a day early to get set up, you can come on Tuesday afternoon for an additional $35.00 fee.  You will be on your own for the Tuesday evening meal and Wednesday lunch.
We will begin at noon the 26th and will conclude the weekend at noon on Sunday June 30th.  This is our fifth year for a new Judy Niemyer project with Michelle and it is a fun and productive weekend!
You can pay your $150.00 non-refundable reservation fee for the Carnival Flower Retreat here!!  You will be invoiced at the end of January for $200.00 of the balance due.  The final remaining balance of $200.00 will be due at the time of retreat.
Quilts With A Heart Retreat Center
​Priddy, Texas