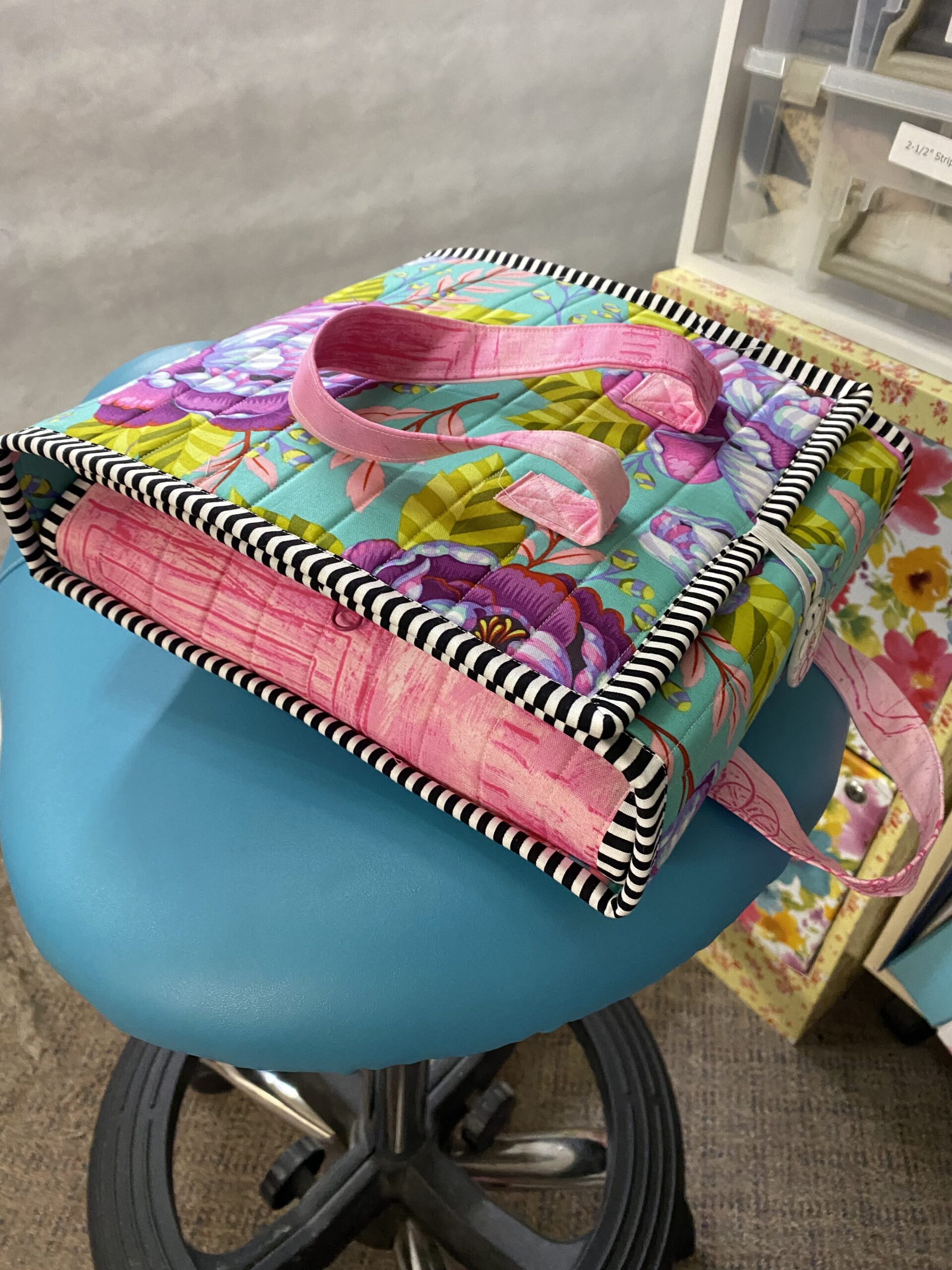 See & Sew Tote Class
April 5, 2023    1:00 p.m. After Club Wednesday
Pay your $35.00 non-refundable class fee by clicking the button below.    
Details about the See & Sew Project Tote Class:
Join us at the Retreat Center after Club Wednesday on April 5, 2023 to make this ultra cute fold and go project Bag!  Class will begin approximate 1:00 p.m. and conclude by 5:00. Use the drop down menu to pay your fee and select your preferred date. Only 10 slots available per date. 
CLASS SUPPLY LIST:
You will need to bring with you the following:
1 – 10″ x 34″ quilted rectangle. This will be the outside body of the project
3 – 10″ x 10″ quilted squares. These will be the 3 center pieces of the project
4 – 12″ coordinating zippers or a roll of zipper tape with the zipper pulls
1 – Sheet of coorindating felt
2 – 3.5 x 10″ rectangles for the inside accent
2 – 4×17″ rectangles for the handles
5 – 2.5 x wof strips for binding
1 – Decorative button
*Binding Clips are handy if you have them as well as a craft roller and you will need your sewing machine and general sewing supplies.
The remaining supplies will be provided at class time. You can use batting or soft and stable or any type of batting product you prefer for the quilting. I used soft & stable for the batting in the samples shown. This product give more stability for the end product.